8 ways to put marketing on steroids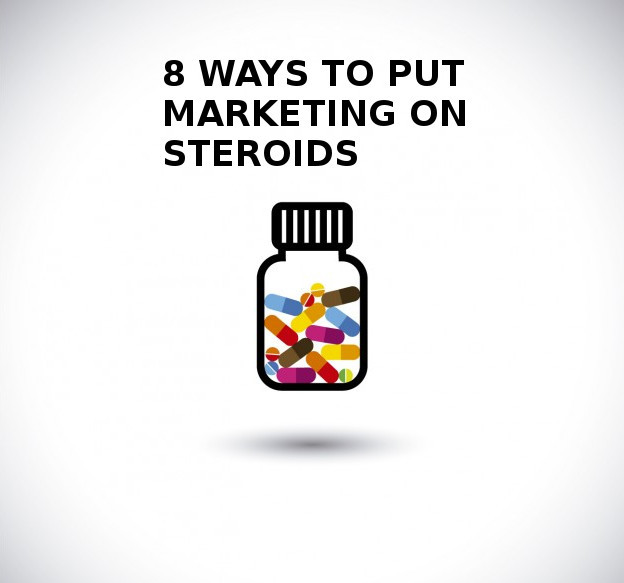 WRITTEN BY
ROY OSING
There are organizations that are really good at marketing who they are and what value they create. 
They have marketing muscle.
There are others, on the other hand, who struggle to get their message across and are not contenders.
Building marketing muscle isn't just the job of the marketing department; the entire organization must take on the responsibility and work in harmony to deliver it.
Try this muscle building routine.
1. Consistently
WOW! your customers.
Delivering awesome customer service
is fundamental to building muscle; it's the basic platform you need to build a strong sustaining brand. 
If you don't serve your customers in an exemplary way (or at least have plans to), ignore the rest of this article. 
2. Lead with innovation. Be the first ones to do something creative and "out there". Yes, it's risky to try something new, but if you try often enough you will have the winners that add dimension to your brand.
And they don't surprise just anybody; "delight tactics" are aimed at their loyal customers. 
Check out Richard Branson to see how it is done.
4. Earn the customer's business everyday. Don't feel entitled to it just because you have it. This is all about never taking the customer for granted; assuming that since you already have them, you don't have to do much to keep them. 
This is a fatal mistake! Investing in deepening your relationship with a customer and earning their trust will not only keep them spending with you, it will also motivate them to "spread your word" to others.
5. Integrate yourself in your community. People want to do business with organizations that care about the communities they are in; that give back in some meaningful way. 
Muscle is built with a HUGE dose of humanity, and social investing is an effective way of allowing your softer side to be seen. And target community investments to programs aligned with your strategic plan; avoid trying to support every cause out there.
Muscle strength grows proportionately with how knowledgeable you are about who your customer is and what their top priorities are. 
7. Have fun! It's amazing how impactful it is to shed the business formality thing and show an informal playful persona from time to time. 
Casual language, humour and making fun of yourself are ways to show your customers "it ain't all about the bottom line".
8. Think "personalized". Shift your thinking from mass marketing to personalized value creation.
Narrow your focus to create solutions for small groups of customers rather than trying to come up with one size that fits all (which doesn't work anyway).
Keep in mind that muscle form isn't developed overnight; it can take years of blood, sweat and tears before the market sees you as a contender. 
However, there is no time like the present to get on with it. 
Define your muscle building program.
Start executing.
Don't look back.
---
Roy Osing (
@royosing
) is a former President and CMO with over 33 years of leadership experience covering all the major business functions including business strategy, marketing, sales, customer service and people development. He is a blogger, content marketer, educator, coach, adviser and the author of the book series
Be Different or Be Dead.