Why You Need To Increase Your Page Speed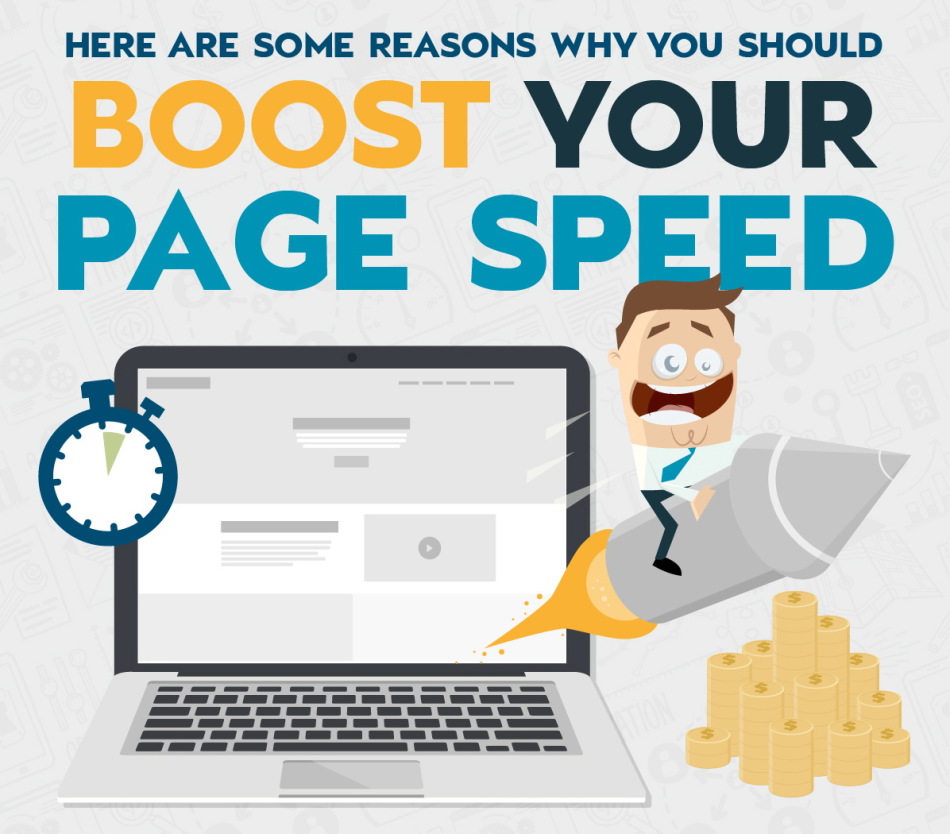 So you're proud of your website. The design is awesome, the graphics are great, and the content is compelling. On the surface, your website has it all. Then you try to access any of its pages, and they take forever to load. 
When visitors have to wait a long time for any of your site's pages to load, don't expect them to wait around. In a world where just about everyone has shorter-than-usual attention spans and seem to be always in a hurry, a page that takes more than three seconds to load is a slow-loading one, and will likely cause them to bounce off your website without batting an eye. 
And if you aim to land at the top of the search engine result pages or SERPs, you must do whatever you can to boost your page speed. The reason? Page speed is now a ranking factor not only for desktop searches but for mobile searches as well. With Google including page speed in its ranking algorithm, the very slow load times can already cost you even before visitors get to your site. 
Thankfully, you can always do something to speed up your page loading times.  
High-quality images look great, but they slow your page down. So scale them appropriately and optimize them to improve your page loading speed. Using a simple website design at the start, or simplifying your already existing web design can also do wonders for your page speed. You can also improve page speed by enabling caching, which helps repeat visitors load your website at a much-reduced time. 
If you need more convincing that you need to boost your page speed, check out the infographic below and see what you're going to miss if you don't take the necessary steps to speed things up. 
About The Author 
Shawn Byrne is the founder and CEO of SEOPhoenix.net. Shawn started his career in I.T. troubleshooting workstations, servers and networks, then went on to doing SEO as a side project and quickly found success in ranking websites. It was easy for him to grasp not only the algorithms but also the technical side which most SEO strategists miss and neglect because of its complexities. SEO Phoenix then grew based on its own rankings and referrals.