Why should I do business with you?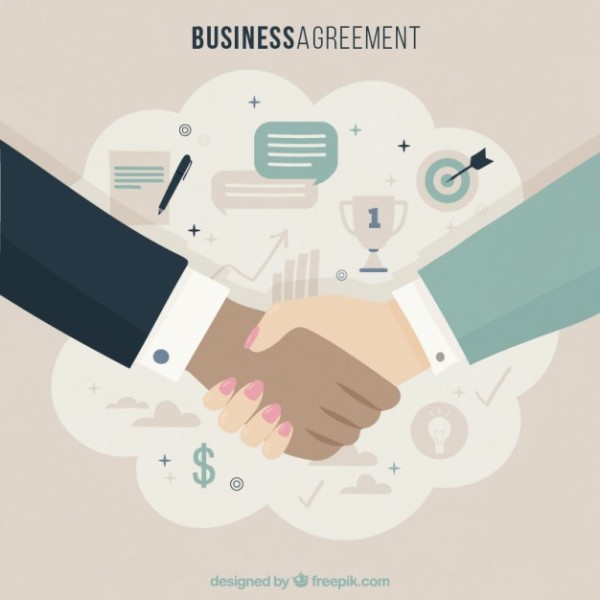 How do you answer the question "Why should I do business with you given the number of other suppliers I have to choose from?"
This is the killer question for all marketers.
In today's noisy world with every organization shouting out why they should be chosen, the marketer needs to determine how to get their products, services and solutions noticed in the milieu. 
They need to claim a competitive position that is unique and one that stands-out in the crowd.
I would give marketing today a less than satisfactory rating in terms of how well they address this challenge.
The tendency among most marketers is to go on a "copying rampage" where the priority is on replicating in some way what someone else is doing in terms of products, services, pricing, distribution and brand positioning. 
Other players are benchmarked on some capability and the copycat strategy unfolds.
Copying doesn't create uniqueness and differences; it proliferates sameness.
In fact it dilutes any marginal differences among organizations that might exist and renders them all as look-alikes. 
And it lowers the bar for each competitor to achieve.
In addition, marketers love to use vague helium-filled attributes and superlatives as the way of claiming how they are different. 
"We provide excellent customer service"; "We exceed customer expectations"; "We offer the best value"; "We provide the best value for money" have been overused to the point where
they are meaningless and communicate nothing
to the intended target audience. 
All they do is add to the message clutter.
A credible competitive claim needs to be simple and specific in terms of how an organization is different from the competitive herd. 
It needs to address a high priority customer need (claiming to be unique on something a customer doesn't care about isn't productive) and it needs to be true (failing to consistently deliver will drive a customer elsewhere).
Jerry Garcia, former leader of the legendary rock band
The Grateful Dead
nailed it: "You don't want merely to be the best of the best. You want to be the only ones who do what you do."
The ONLY Statement
is the practical way to do it.
"We are the only ones that...."
is the claim that will cut through the clutter and make it clear why you should be chosen among your competitors.
The ONLY rules:
1. The ONLY statement must speak to the experiences and value you create for people not the products or services you want to push.
2. Keep it brief. It's a sound bite. If it consumes a page it isn't a viable claim.
3. Talk to the specific customer group you are targeting not the market in general.
4. Test your ONLY statement with customers and employees to ensure it is relevant and true.
5. Consider your only statement a draft. The reality is you won't get it right the first time, so take your almost-there only statement and start working with it. 
Refine it as you go. And stay alert for a response by a competitor who may suddenly come awake when they see your move.
Hard work? You bet! 
But necessary if you want to be remarkable and if you want to step away from the crowd.
---

Roy Osing (
@royosing
) is a former President and CMO with over 33 years of leadership experience covering all the major business functions including business strategy, marketing, sales, customer service and people development. He is a blogger, content marketer, educator, coach, adviser and the author of the book series 
Be Different or Be Dead.